The Comeback Kid.
A Brief History.
Textured paint compounds such as Artex have had a checkered history. Back in the 70's right through to the 80's textured compounds were so popular nearly every house built in that period contained some form of it. However many tradesmen at the time added small amounts (3-5%) of Chrysotile ('white asbestos') to their decorative paints. The fibres gave strength and consistency to the compound and made it much easier to apply.
As more tradesmen found out about the harmful effects of asbestos the less they promoted it and people fell out of love with the product. More often tradesmen opted to promote the traditional smooth plaster finish as opposed to the textured paints. Consequently textured paints slowly became less popular.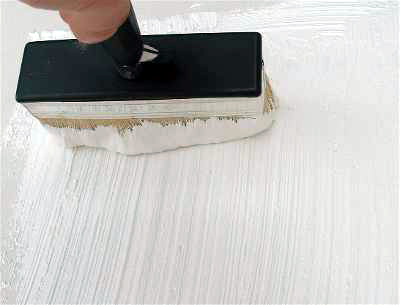 However textured paint compounds are now made with safe stable elements and the love for this product is returning. They are still as versatile, hard warring and can be finished into a number of great looking patterns bringing life into a dreary room.
Artexed ceiling repairs
If you've had a leak from the heating or sanitary areas on the 1st floor, you may be lucky to get away with just some staining which can easily be remedied. However some people are not so fortunate and a large leak has broken through the ceiling leaving a gapping hole. Don't Panic!
Rather than going to the expence of replace the entire ceiling, in most cases we can make a repair to the plasterboard and match in the Artex pattern. With our experience the repair is virtually unnoticeable once it has been redecorated. However if you ceiling does need complete replacement we are more than capable of providing a quality finish in a number of different patterns and designs.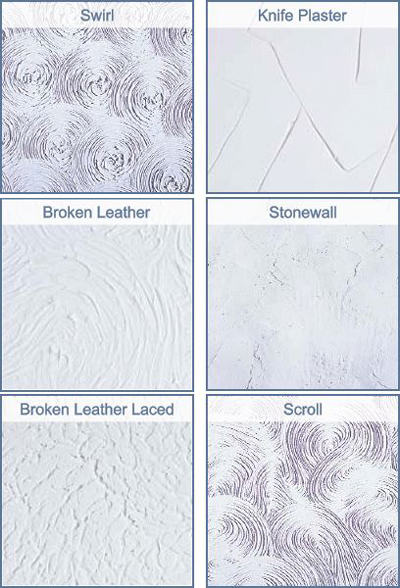 If you want more information concerning this product, call us now or complete the enquiry form on the Contact Us page.