As well as our standard decorating services , we also provide a professionally installation service for the following wall coverings that can give your home or business a feel of opulence with a traditional or contemporary look using modern products that are all the rage.
Faux Panelling
Faux panelling kits are a reasonably cost effective way to completely transform a room. Made of MDF you can purchase kits to suit the size of your room and can either be used below a dado rail to add a new dimension and interest to a wall, or floor to ceiling coverage to give maximum impact. Once we have installed them directly to the wall, the joints are filled, sanded and caulked to give a seamless finish. We can then prime and paint to your chosen colour. If a standard uniform panelling is not what you are looking for we can even fix them in geometric patterns to give a more modern look.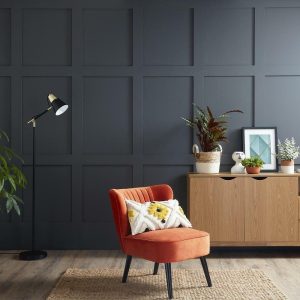 Acoustic Panelling.
Very popular at the moment is the timber acoustic wall panels. Not only do they give a wonderfully natural feel to a room but also give an extra layer of acoustic dampening, especially good for large rooms with many hard surfaces or studio's. They come in a number of different wood finishes and can also be painted. Weather you want the whole wall covered or just an area such as, a chimney breast or as a head board for instance, they will look great for many years to come.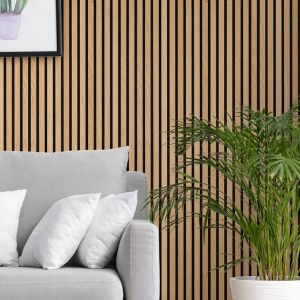 3D plaster wall tiles.
For a more high end wall covering we can also an installation service for 3D plaster wall tiles. This is the most expensive wall covering but the finished effect is outstanding especially when combined with good lighting such as a row of spot lights that show off the texture. There are some amazing designs out there to suit every taste plus the can be painted to your desired colour. Once the tiles are installed we fill the joints to give a uniform appearance, then sealed ready for decoration. This type of wall covering suits larger rooms in a more contemporary home. This may be especially of interest to developers and contractors.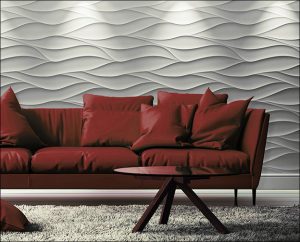 In all cases not matter which wall covering you choose we are more than happy to visit your home or business to help you with advice or guide you through the process.